At present, the epidemic requires us to assume certain missions. Since the situation of novel coronavirus pneumonia is still severe, the epidemic has affected the hearts of people from all walks of life. Facing this sudden "fight against the epidemic", Tianfu Group paid close attention to the situation of epidemic evolution, and actively cooperated with the relevant departments of the epidemic prevention and control, sparing no efforts in the fight against the epidemic.
In the offensive and defensive fight against this epidemic, Tianfu Group actively responds to the country's call the first time. On February 13, the company donated a batch of medical supplies to the Red Cross Society of China Nanchong Branch, including 100 sets of operating coats, 10,000 pairs of disposable medical gloves, 300 pairs of goggles, 60 bottles of hands-washing-free sanitizers, 720 bottles of medical alcohol, 19,600 disposable medical surgical masks, 575 sets of disposable protective clothing, and 15 forehead thermometers, with the total value of about 350,000 yuan. Supplies have been distributed in batches to support the Affiliated Hospital of North Sichuan Medical College and Nanchong Central Hospital in the epidemic prevention and control. Tianfu Group has completely fulfilled its social responsibility and contributed to the frontline medical prevention and control by taking pragmatic actions.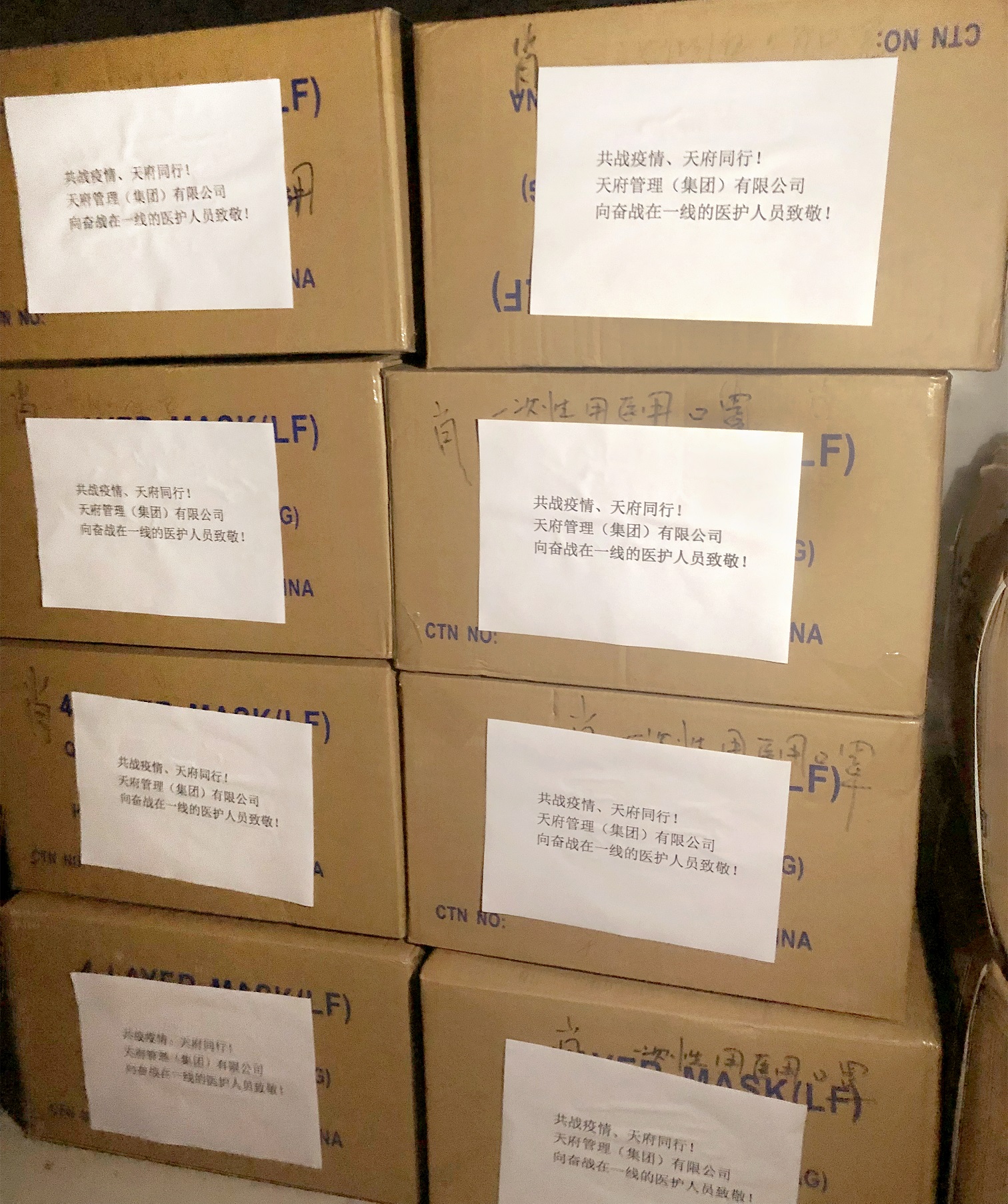 Handover of donated materials
Tianfu Group attaches great importance to the situation of epidemic evolution. It not only actively assists in fighting against the epidemic on the front line to strengthen the epidemic prevention and control of the enterprise itself, but also timely sets up the emergency response headquarters of infectious diseases, and sets out its plans of the epidemic prevention and control with a series of deployment: daily keep track of the staff's health condition and outdoor activities, strictly carry out the access control system of office buildings, and make the contingency plans of epidemic prevention and control in detail concerning with the distribution of supplies, office disinfection, temperature checks, and staff canteens, so as to safeguard the life and health of the staff. In order to ensure the continuity of business with customers and enterprises after the resumption of work and production, we will keep in touch with customers and provide all kinds of support as far as possible to overcome difficulties with small and medium-sized enterprises.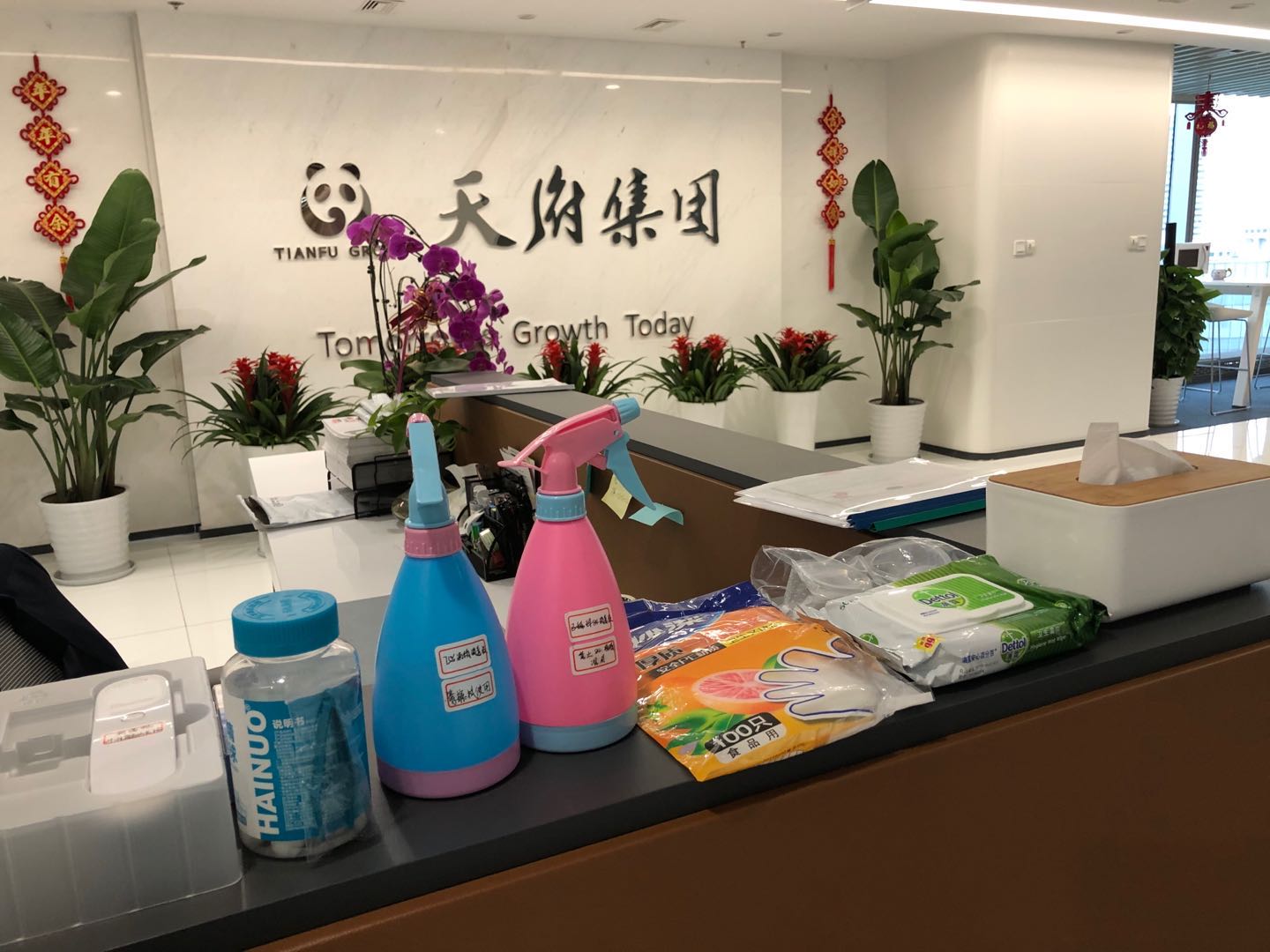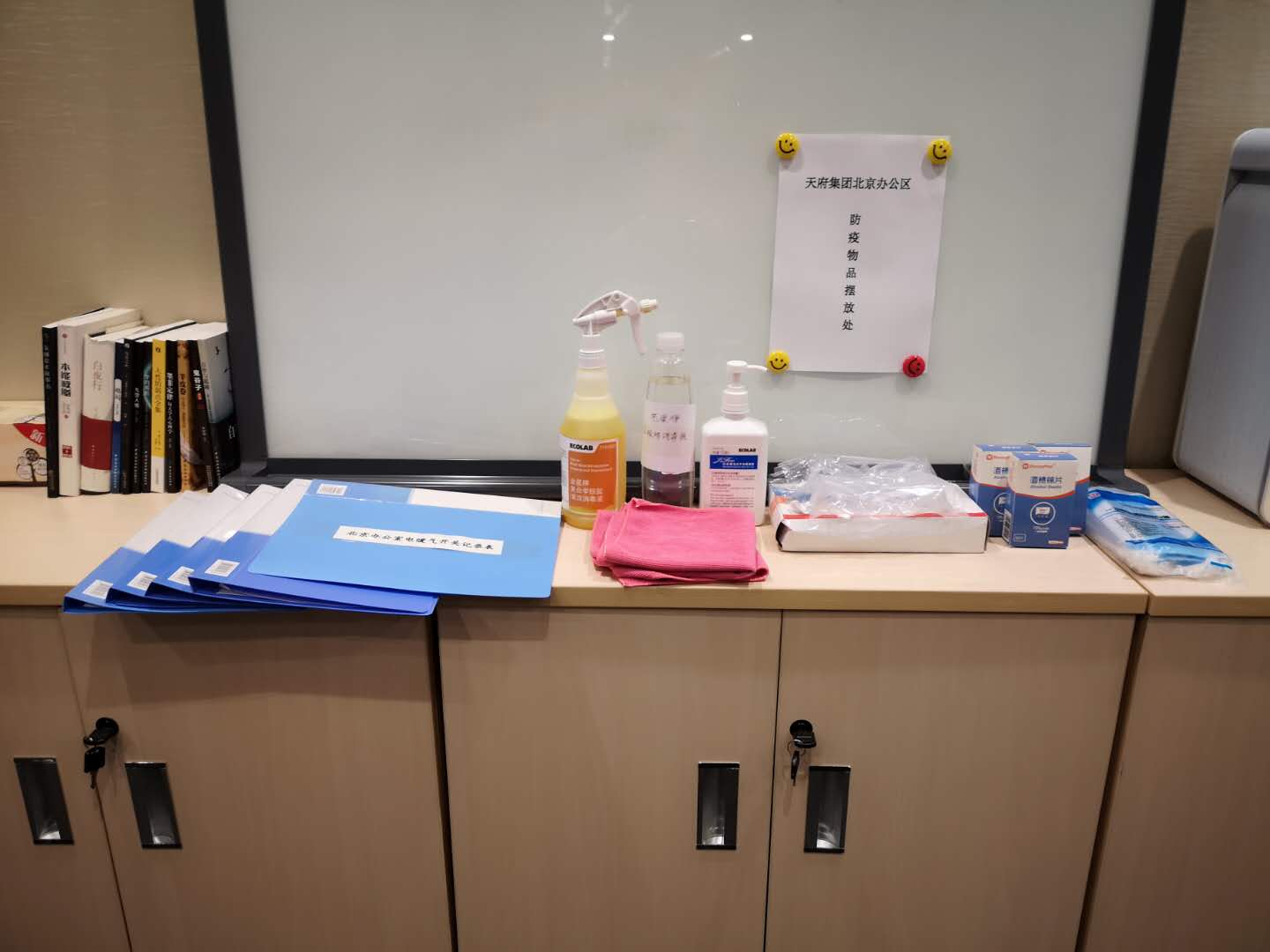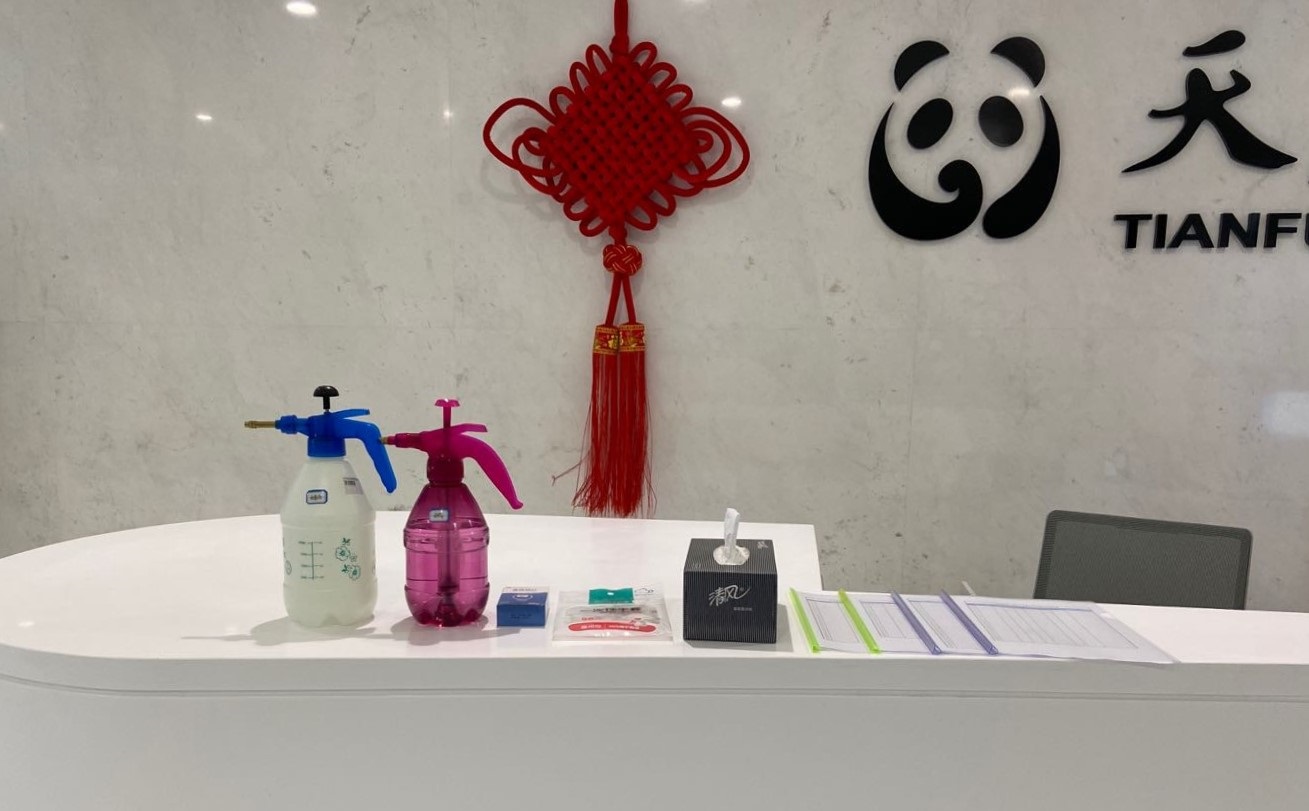 There are always supplies for epidemic prevention in office areas of Shanghai, Beijing and Chengdu. It's indispensable to prevent and control the epidemic.
Since windy rain had sent spring away, the epidemic will finally end up when flowers blossom. Salute to the heroes in the front lines of the fight against the epidemic! Salute to the stormtrooper who remained steadfast to their posts! Tianfu Group will actively fulfill its social responsibility, shore up confidence, and strengthen unity to contribute to the epidemic prevention and control. We believe that this "war on the epidemic" will eventually draw a perfect ending with our joint efforts. Be Strong, Wuhan! Be Strong, China!