Tianfu Technology (Beijing) Co., Ltd.

Tianfu Technology (Beijing) Co., Ltd. is a large-scale industrial holding company strategically positioned for the future. Founded in September 2017 with a registered capital of RMB 100 million, Tianfu Technology is headquartered in the core business district of Beijing.
Adhering to the strategic principle of "one step ahead of technology", the company provides IT services for many well-known enterprises with its business covering the whole world, devoting to becoming a representative technology group worldwide. It also provides customers and partners with high value-added solutions and products by leveraging the rich industrial background of the platform, and builds an open ecological environment and data platform. Tianfu Technology focuses on the development trend of the high-tech industry, devoting to the operation, investment and technology innovation and research and development of the technology industry, cloud services, IT supply chain and technical solutions, digital consulting and services, intelligent manufacturing and technology innovation, and technology business incubation.
Scan the QR code to follow us
Get the latest news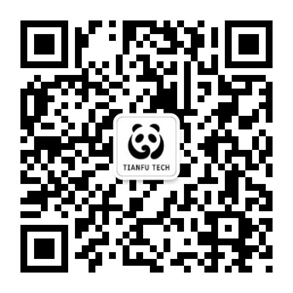 address:
32/F, Block B, Third Property Building, No.A1 Shuguang Xili, Chaoyang District, Beijing



address:
29/F, Building 2, West International Financial Center, No.258 Xiadong Street, East Street, Jinjiang District, Chengdu